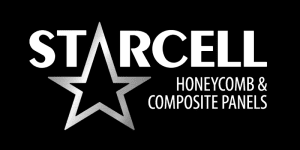 Excellent cutting, bending, traction stress resistance.
Excellent dimensional stability, including flatness.
Excellent resistance to compression.
Excellent resistance over time to both atmospheric (moisture) and chemical agents.
Fire and fungus resistant
Does not absorb moisture
Easily machinable and formable
Provides cost-effective benefits like energy savings
AluminIum honeycomb provides maximum stiffness with one of the highest strength to weight ratios of any structural core material in the market.
Honeycomb conforms to strict smoke, toxicity and flammability standards.